Following sucessful launch, a planned £2M second stage capital investment has been secured to develop the business, including new products thermal acoustic IndiBoards and the IndiBreathe system.
Good news to start the year! After successfully establishing the IndiNature Mill in the Scottish Borders during 2022, and with production and sales underway, a follow-on investment of £2 million has been secured with our existing major investor the Scottish National Investment Bank.
The investment will be used to underpin a planned second stage of capital projects to accelerate growth, including upgrades and additional production equipment to improve performance and manufacture new insulation products. The investment will also support recruitment to develop the Executive Team for the next stage, and capital projects to further reduce the embodied carbon in IndiNature's already carbon negative insulation.
Andy Clapp, Executive Director – Investment Portfolio Management at the Scottish National Investment Bank said:
"We have seen IndiNature go from strength to strength since our initial investment in August 2021 and are delighted to continue to support them through this planned scale up stage.
"The work of this company continues to support the delivery of the Bank's missions in developing innovative solutions to drive the industry's transition to net zero."
IndiNature CEO and Co-founder Scott Simpson, whose vision is to improve the health of people and the planet by creating a sustainable built environment, said:
"We would like to thank all the local engineers and other contractors who have worked with our fantastic Mill team and machine suppliers to establish production at the Mill and secure this second phase of investment – a big milestone. We're grateful to have an impact investor like SNIB following on their original investment for this next stage of growth – an investor aligned with our mission to make positive impacts on scale for the climate and people's health.
More than ever we need to urgently insulate homes in the UK with appropriate materials – natural products like ours not only insulate, the materials they're made from are also carbon negative. This investment is speeding up our ability to deliver healthy, low carbon products at high capacity to the market. We're very much looking forward to accelerating growth this year."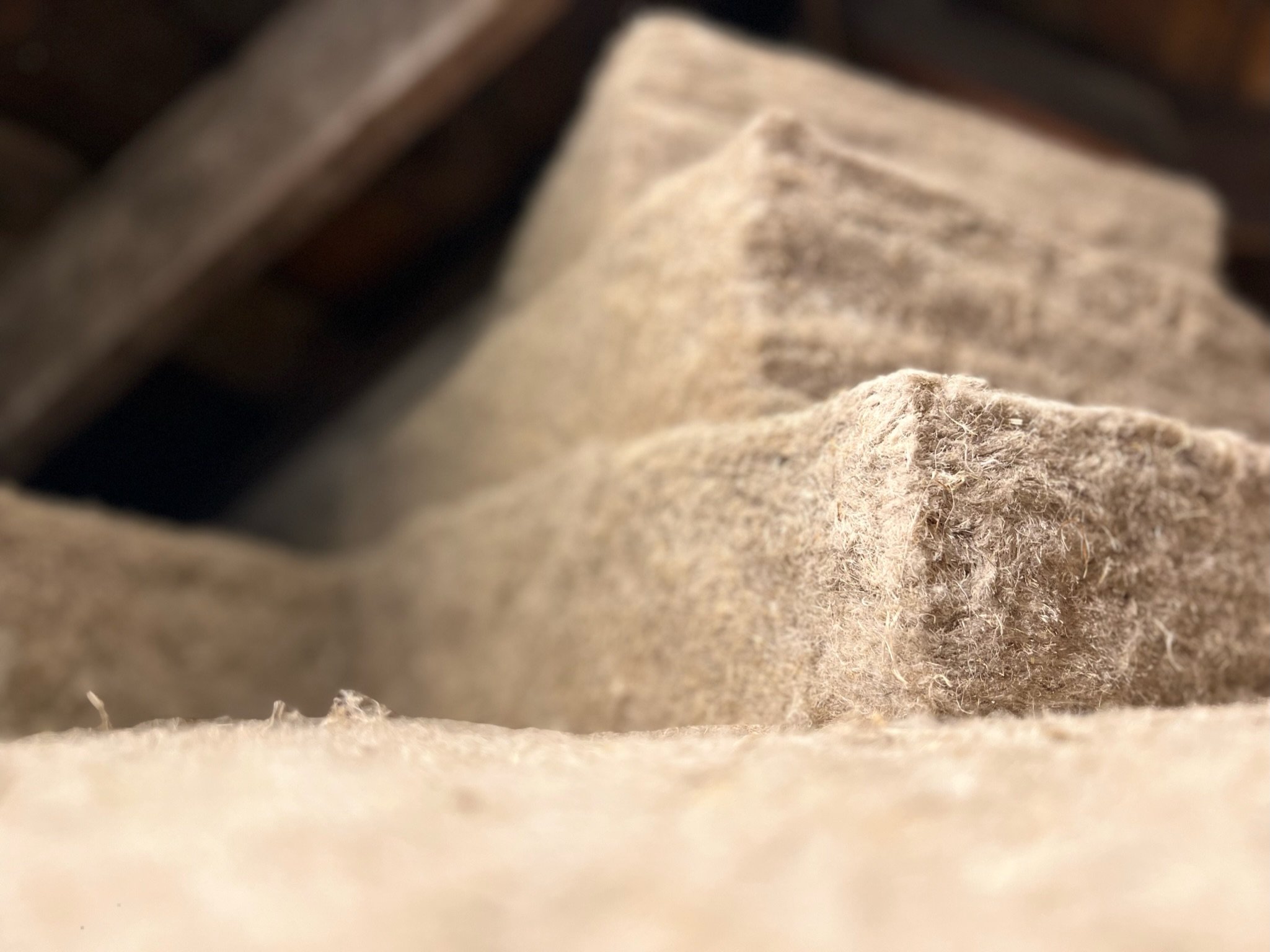 IndiTherm is a flexible thermal insulation batt made from industrial hemp sourced from farms in the UK. This next investment supports our innnovation strategy and plan to continue to develop and manufacture new bio-based insulation for retrofit, new build and offsite construction, with high-density thermal and acoustic IndiBoards and the full IndiBreathe system to be launched in 2023.
The business is now in a prime position to scale across the UK and beyond in a growing natural fibre insulation market, so the investment also supports the opportunity to appoint an ambitious, dynamic and commercially minded CEO to join the Executive Team to lead the business for this next phase of growth. Carlyle Associates are exclusively handling this Executive Search process. For further information on the search please contact Fraser Lyle at Carlyle Associates.