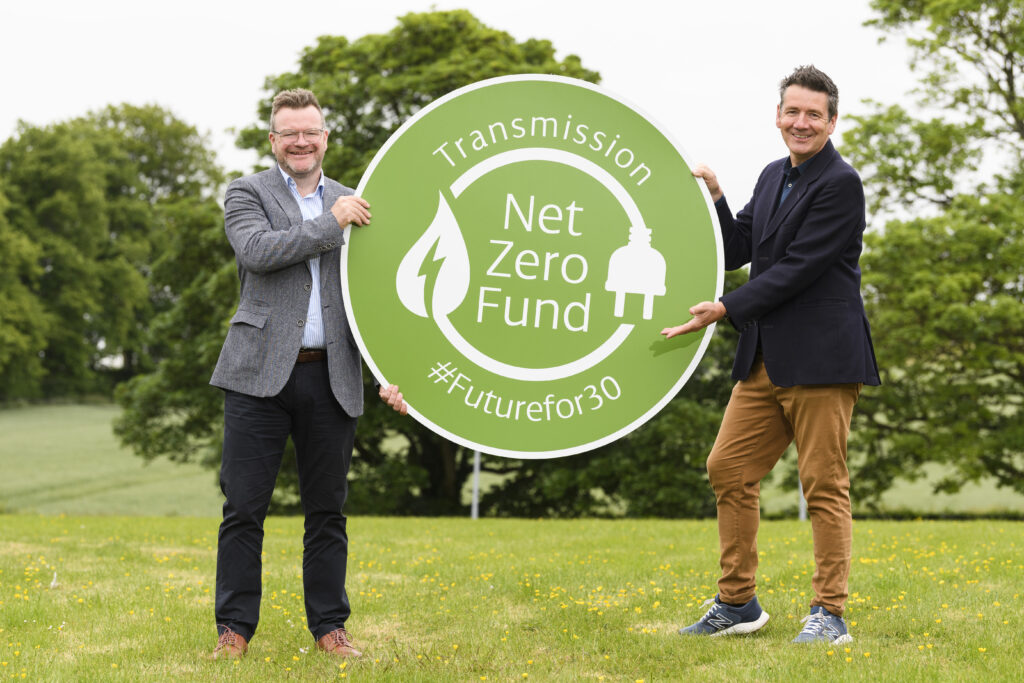 SP Energy Networks is calling on charities and community organisations in Edinburgh to apply to its Transmission Net Zero Fund – a dedicated funding programme created to make sure no one is left behind on Scotland's journey to net zero emissions.
The £5 million fund will allow successful applicants to improve heating systems, electrify transport, and increase energy efficiency within their local area, leaving a lasting, positive legacy and providing long-term social, economic, and environmental benefits to the wider community.
The new Transmission Net Zero Fund is designed to support projects that are contributing to decarbonisation efforts within the SP Transmission areas across Central and Southern Scotland.
Scott Mathieson, Network Planning and Regulation Director at SP Energy Networks, said:" SP Energy Networks is at the heart of Scotland achieving net zero. Our electricity network will provide the essential energy that our communities will need to participate in the transition to net zero and to fully realise the benefits that it will bring.
"Reaching net zero will take a collective effort from us all, and we need to ensure that people in Edinburgh have the right support in place to achieve their local ambitions.
"The £5 million Net Zero Fund builds upon what we achieved through our £20 million Green Economy Fund. Our new fund is focused on helping those most vulnerable in our communities accelerate their decarbonisation plans, ensuring that no one is left behind on the journey to net zero."
To mark the launch of funding, SP Energy Networks hosted a Net Zero Day with school children, fronted by star of BBC Scotland's Landward and Deacon Blue drummer, Dougie Vipond, helped launch the fund. He added: "We all know about the importance of reaching net zero. To put it simply, it's absolutely essential if we want to protect Scotland's world-renowned landscapes, coastlines and cities and make sure they're here for generations to come.
"Education really is the key to unlocking our climate goals. We need to teach children about the importance of green technology and how the decisions we make now will impact their future, and their children's future.
"There's a huge task ahead of us all and it's vital this transformation happens in a way that is fair and achievable for everyone. I'm proud to be launching this phase of net zero funding, which will play an important role in providing advice and support to communities to help ensure a cleaner and greener future for everyone."
The fund will provide financial support, while also offering guidance and support to community organisations and charities looking to take the next step on their decarbonisation journey.
To administer the fund, SP Energy Networks has partnered with Energy Saving Trust, which has already delivered tailored workshops to educate communities on low carbon technologies and supported communities to formalise their net zero project plans.
Anthony Kyriakides, Head of Renewables at Energy Saving Trust said: "It's important to engage with community organisations and charities who play a key part in empowering the people close to them to make positive steps towards net zero.
"We're pleased to be partnering again with SP Energy Networks' Net Zero Fund to provide direct support to communities in Edinburgh, equipping them with the practical tools, knowledge, and advice they need to turn their vision for net zero into a reality."
The fund is now open and looking for eligible charities and community organisations based in Edinburgh to come forward with their exciting net zero projects. Expressions of interest can be made here.